Shared hosting, redefined…
Our 'Mission Critical' hybrid cloud hosting packages give you all the benefits of cloud – at shared hosting prices.
We have taken shared hosting into the future, with the launch of our new 'Mission Critical' range of hosting packages. All the power of our next generation cloud infrastructure, now available as a low-cost hosting package.
How do we do it? We deploy an ultra high-spec cloud server, and turn it into a pseudo 'shared' server, but limited to only a handful of accounts. This gives you the perfect hybrid hosting package, with many advantages:
The benefits of cloud with shared hosting convenience.
Full server management included at no cost (normally £24.95/month).
cPanel licence included (normally £15/month).
Cloud server flexibility, reliability and performance.
Host unlimited domains
All hosting is fully carbon neutral
We have created this package to bridge the gap between shared and cloud – and this is the only package of its kind in the UK.
---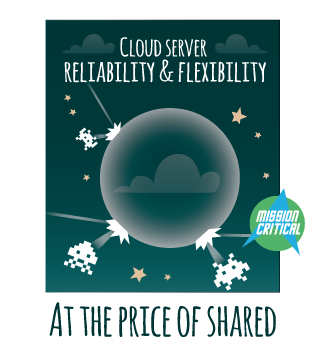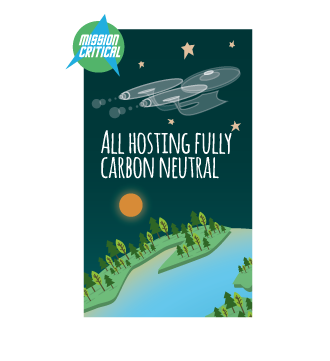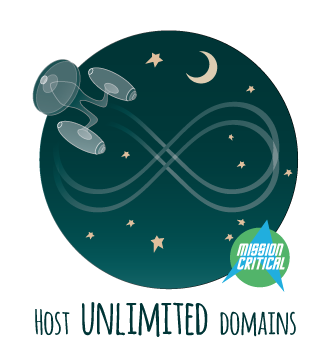 ---
Mission Critical Pro
50 GB storage
Unmetered bandwidth
Unmetered websites
HA Cloud Platform – 15 Users Sharing
Fully Managed 24/7/365
cPanel Licence Included
Mission Critical Advanced
120 GB storage
Unmetered bandwidth
Unmetered websites
HA Cloud Platform – 15 Users Sharing
Fully Managed 24/7/365
cPanel Licence Included
Mission Critical Ultimate
400 GB storage
Unmetered bandwidth
Unmetered websites
HA Cloud Platform – 5 Users Sharing
Fully Managed 24/7/365
cPanel Licence Included
FREE domain name when you sign up for an annual hosting plan
FREE Whois protection on all UK domain names.
FREE Softaculous auto-installer for 100's of applications
---
24/7/365 Expert Technical Support
At nativespace, customers are our most important asset. We're here to support you 24 hours a day, 7 days a week, 365 days of the year. Our Technical Support team not only know their stuff, but are also experts in communication and problem solving, immediately helping you with any query, any time.
Lean Green Machine
We're proud to be nativeneutral thanks to our robust carbon offsetting programme. Our green hosting scheme comes as standard at no extra cost to you, and our offsetting projects include a 3.6 megawatt wind farm in Tamil Nadu in Southern India.
Time Is Valuable
We don't want to add to the seven trillion unwanted messages sent to the world's inboxes, and don't forget the nativespace control panel is also advert free. The only logos you'll find on our site are the trusted software packages that we operate with.
Guaranteed Satisfaction
Here at nativespace, we're so sure you'll be satisfied by our services that we have a 30-day money-back guarantee in the unlikely event that you're unhappy with them. Alongside this, don't forget our support desk services, where you can speak to us for advice whenever you need to.
Fully Scalable
Whether you need 2GB or 200GB of storage, 5GB or 500GB of bandwidth, we have a plan to suit all of your requirements. Don't forget, if you get hungry and need more, we can always seamlessly scale you to resources that are a better fit.
Easy to Use
Full control over your website is right at your finger tips. With cPanel, you've got access to all of the tools you need for managing your web hosting effortlessly.
Uptime
The new nativespace platform is based on the latest cloud based technologies, meaning each hosting package works like a miniature private cloud server at a fraction of the cost. Immense power and reliability backed by our Service Level Agreement and 99.9% uptime guarantee.
Auto Script Installation
Using the Softaculous automatic script installer, installing new additions to your site couldn't be easier. With just a few clicks you can have a working message board, content management system, or even a full internet store set up in seconds, not hours.
Detailed Traffic Statistics
Monitor trends and increase traffic to your site using our suite of powerful statistics packages. We give you everything you need to view the usage of your site, with detailed breakdowns of important information.
Powerful Control Panel
All nativespace accounts have access to the world's leading control panel software: cPanel. This powerful package puts control of your entire site right at your fingertips. Create cron jobs, manage redirects and access webmail on the move.
Daily Backups
We keep your website/email data safe and secure, using RAID 10 and enterprise-grade backup technology to store and retrieve your information whenever you need it, lightning fast. Restore and recover data from backups at any time.
Advanced Email
POP/IMAP email with powerful webmail access using Horde, SquirrelMail or Roundcube. Mailing lists and email forwarders are also standard with every account, allowing you to better manage and filter your email.